Don't forget to purchase your tickets online. Use this QR code to speed up the process. Remember, we will not be selling tickets at the gate. Go AGGIES!!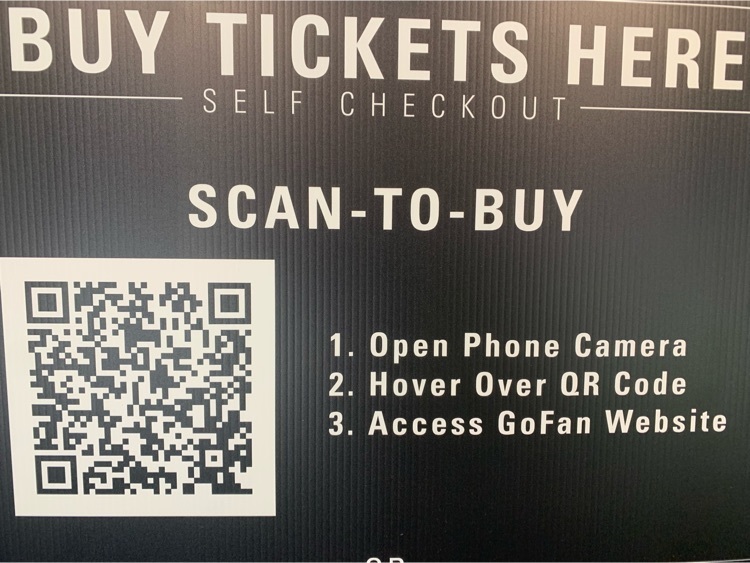 Cullman County School campuses will be closed Tuesday 8/31/21 due to the threat of severe weather. Students and staff will work remotely.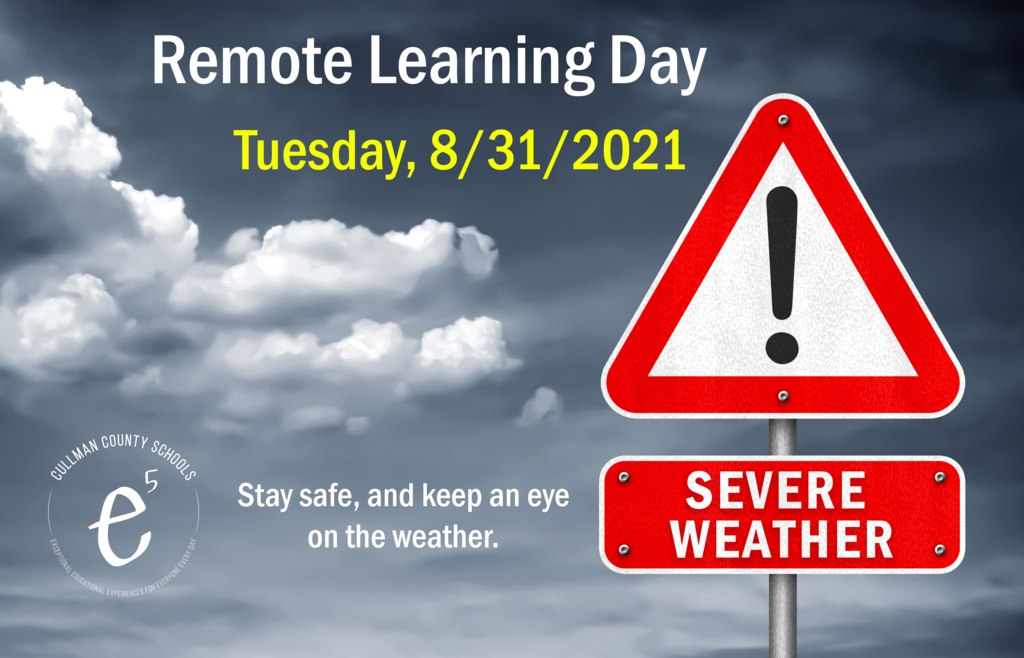 All home athletic events can be purchased by using your QR Reader. Plus, you can use this to purchase tickets to most away events. Tickets for this week's football game at Vinemont will have to purchased by using this QR Code or on GoFan.com. Go Aggies!!

Aggie fans pre-game meal!!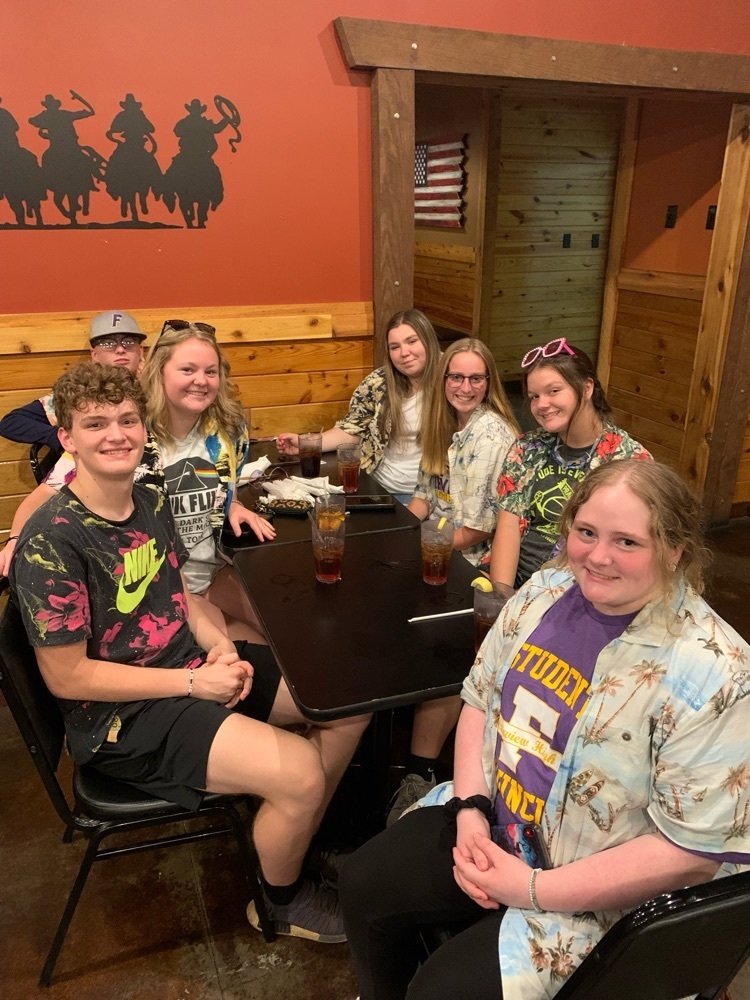 Pep Rally Aggie Style!!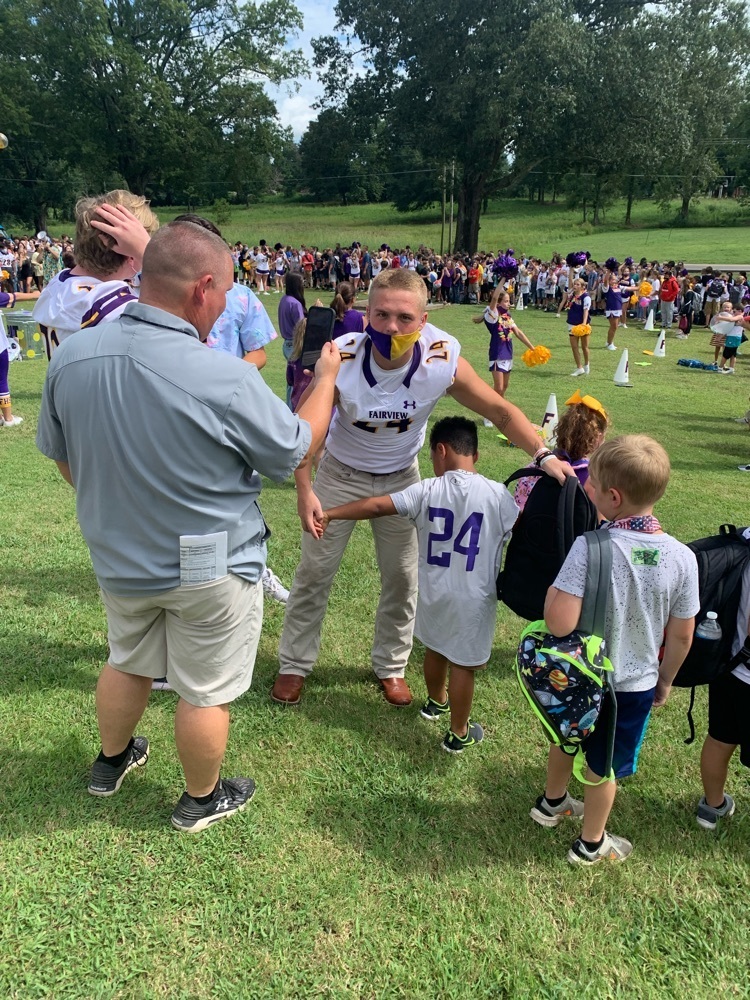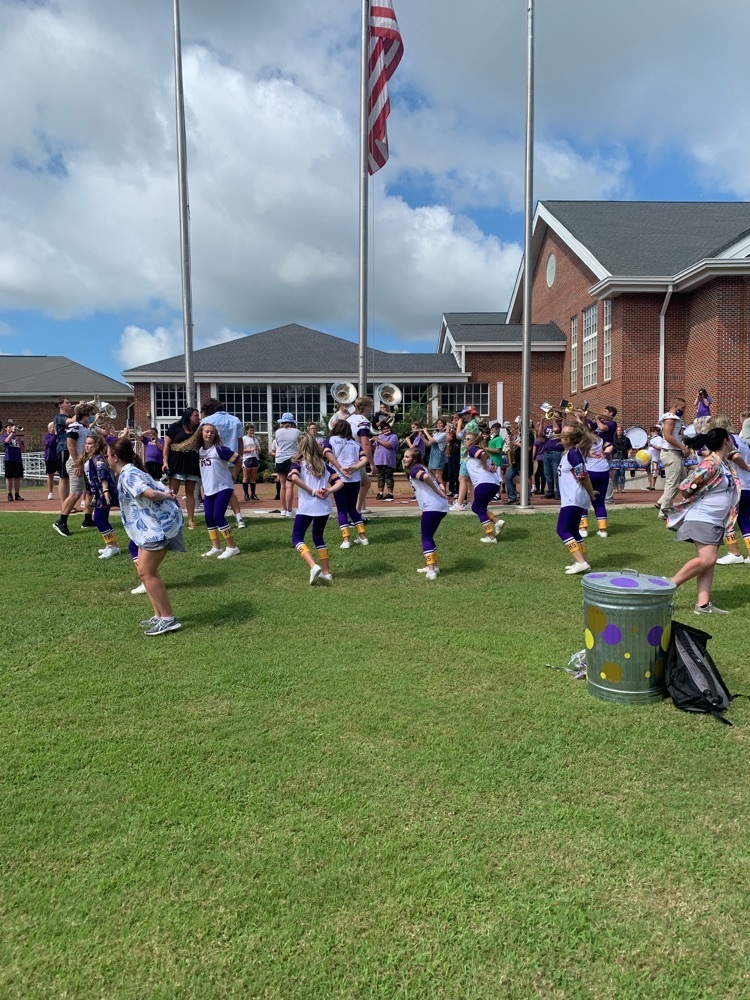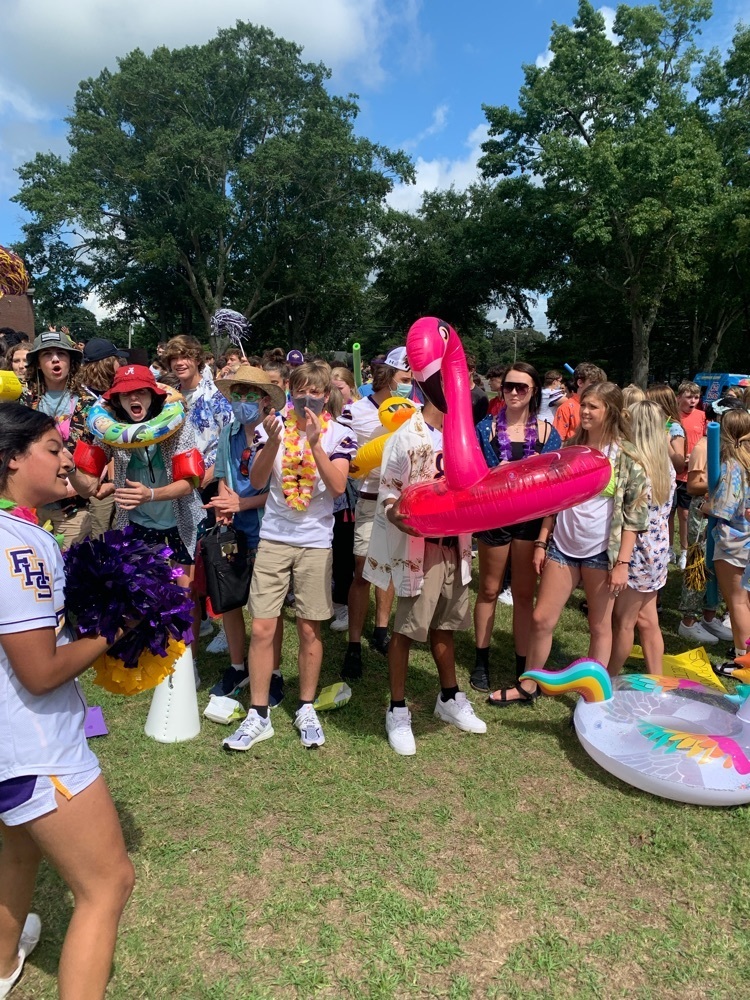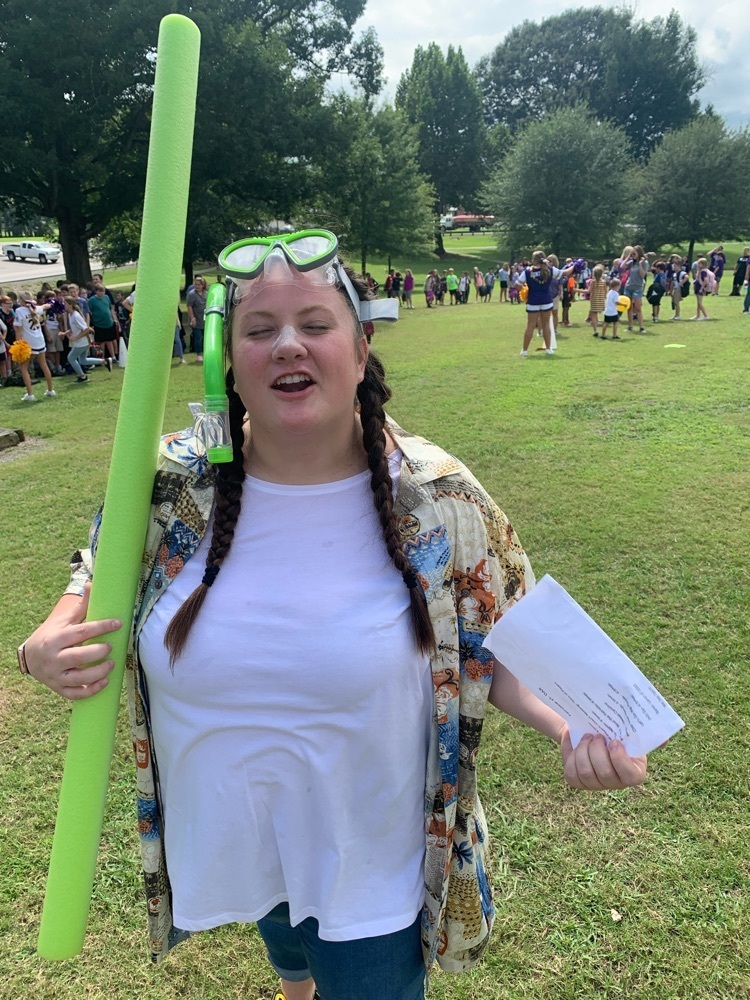 Fairview High School Senior Night

Happy Birthday Mrs.Swindall!! We love yiu and hope you have a GREAT day.

Thank you Sharman Buckelew!! The dedication you have for Fairview High School is unmatched. Thanks for all your hard work.

Freshman Boot Camp 2021. Thanks to the students, parents and staff for making this a HUGE success.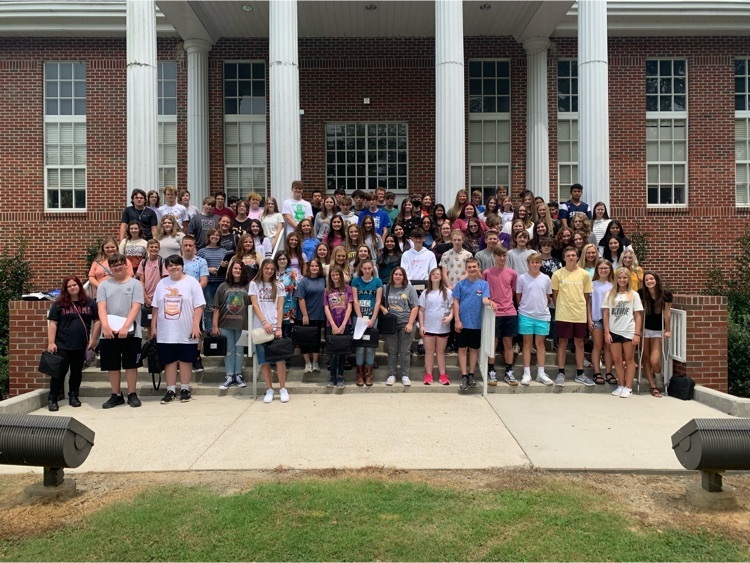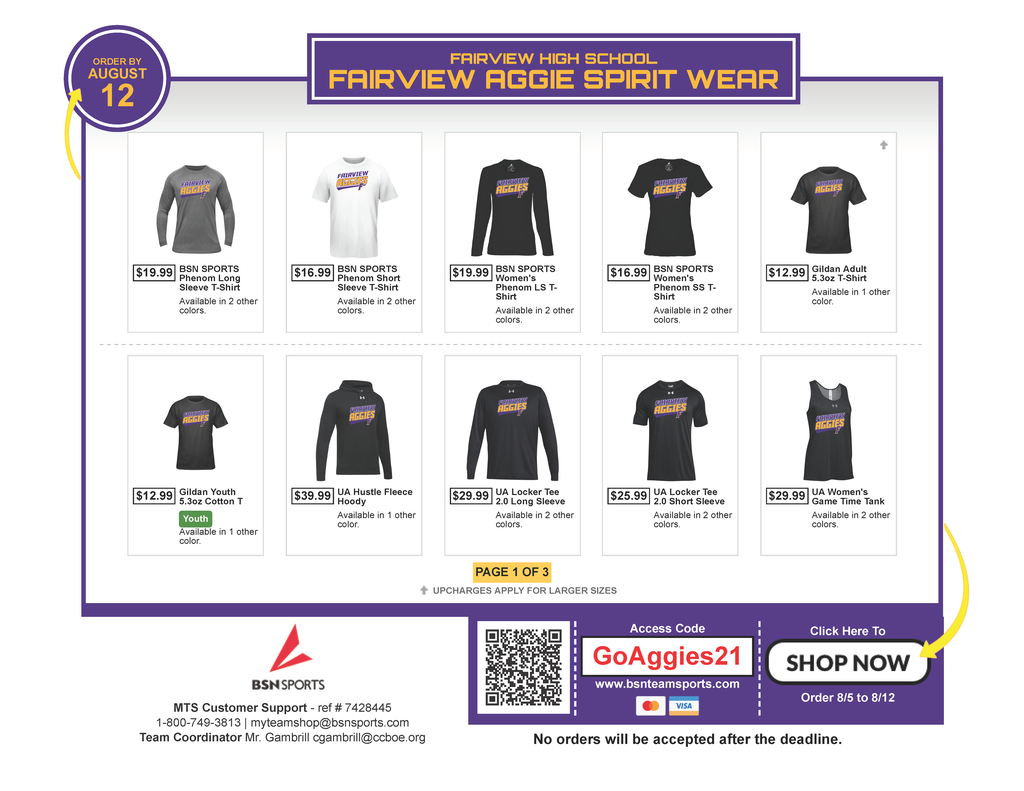 Fairview Aggie Spirit Wear! Order by August 12.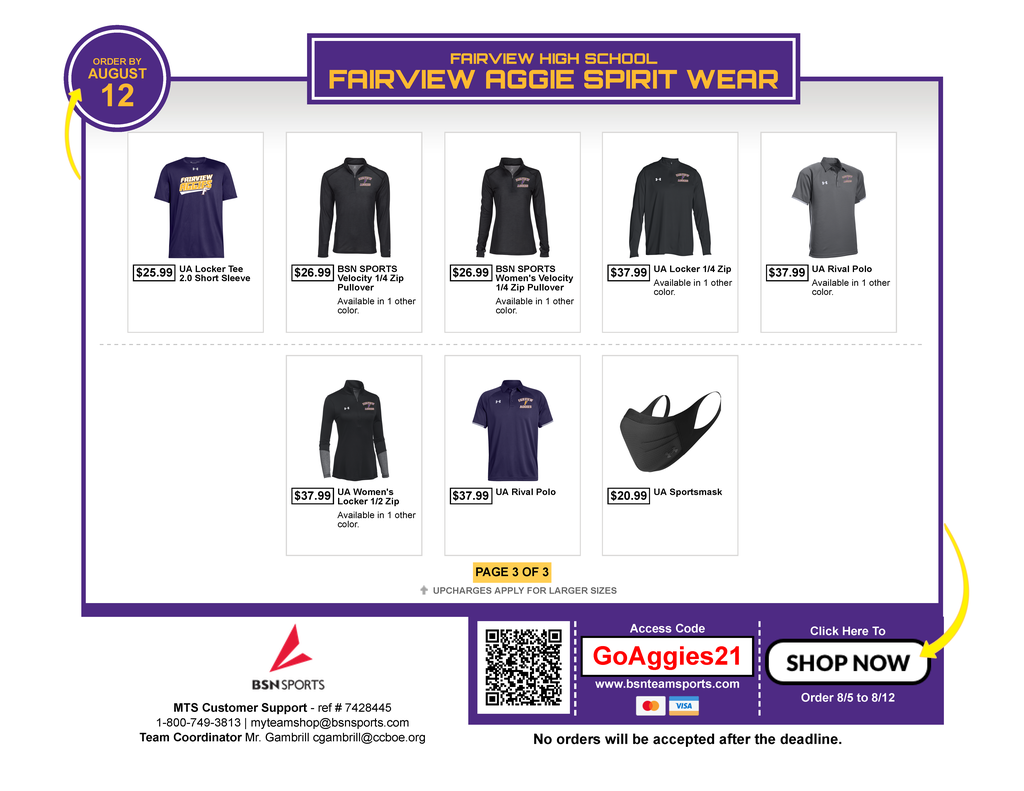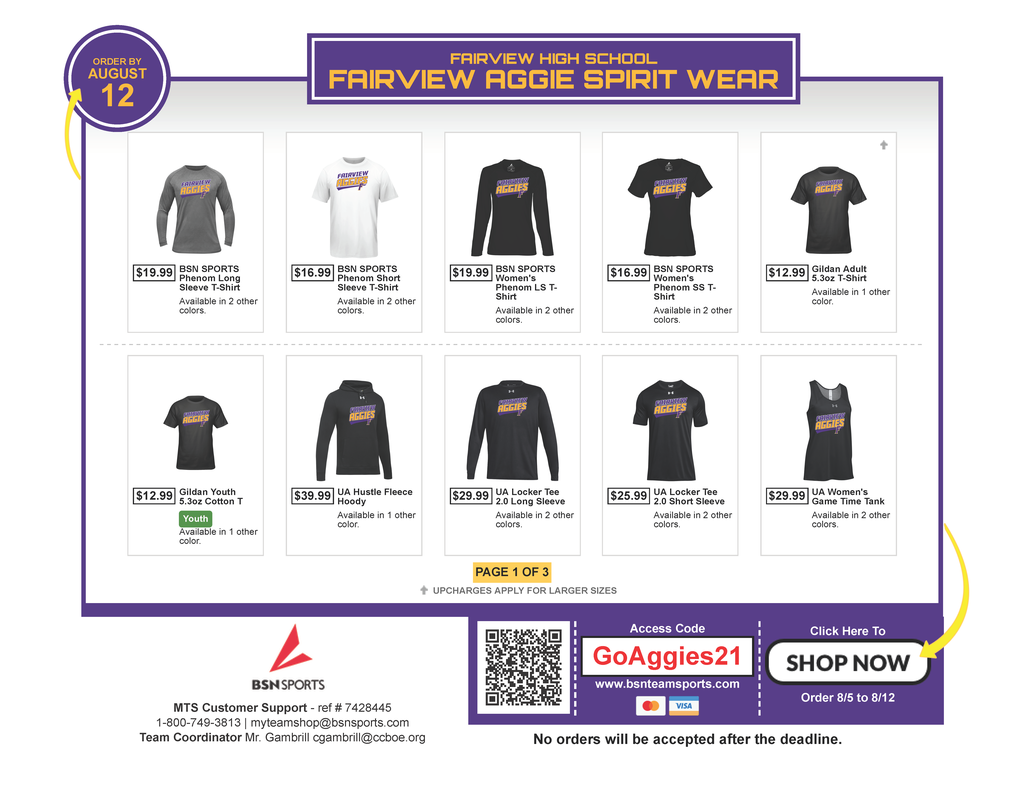 Congratulations to these six Cullman County principals for receiving the 2021 AHSAA Sportsmanship Award for your school! Pictured are West Point High School Principal Heith Yearwood, Vinemont High School Principal Robin Netherton, Good Hope High School Principal John Hood, Holly Pond High School Principal Steve Miller, Fairview High School Principal Chris Gambrill, and Cold Springs High School Principal Eric Dickerson.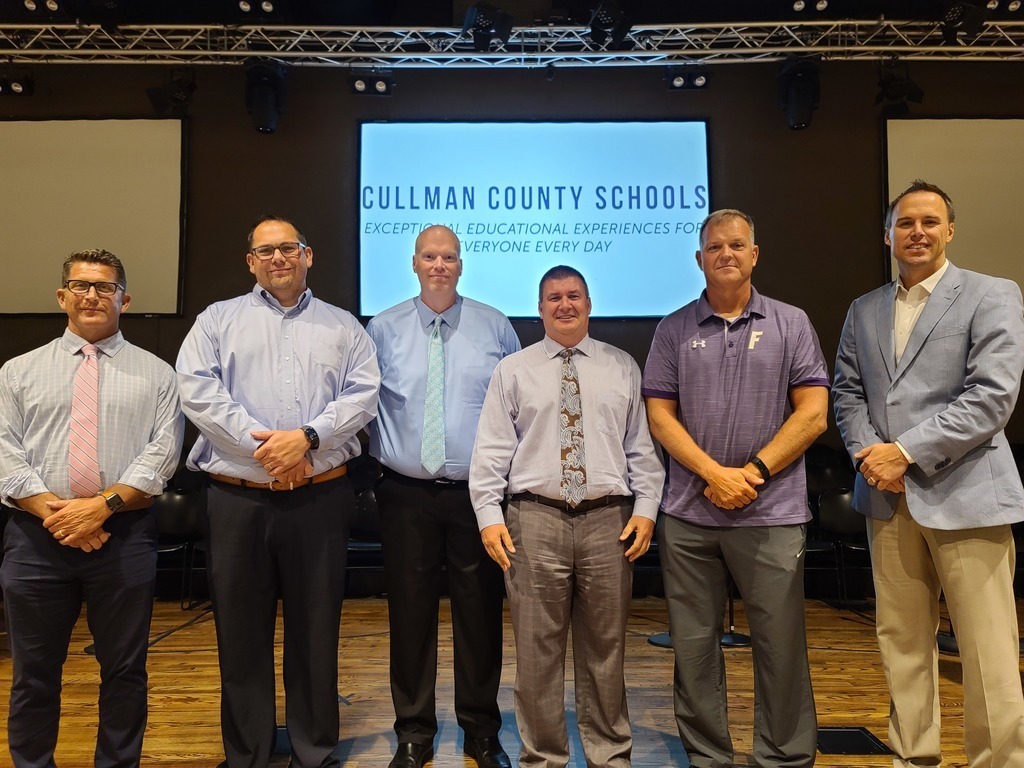 Gym floors, summer reading, and a stack of school buses! View the latest Cullman County Schools newsletter here:
https://bit.ly/3xzQOqc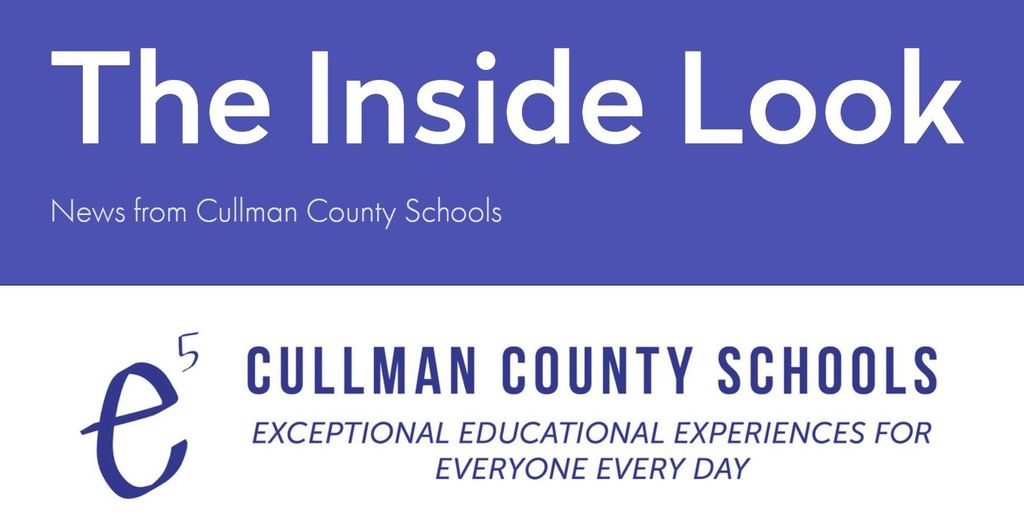 GRADUATION THIS WEEKEND: Seniors, we look forward to seeing you become graduates! For the first time you will be able to watch graduation LIVE on the CCBOE Facebook, YouTube, and NFHS Network channel free of charge. Visit
https://www.ccboe.org/article/444448
for more info!

NOON DISMISSAL: Cullman County Schools will close at 12pm today, 5/4/21 due to the threat for severe weather.

Congratulations to the Fairview High School girls golf team. They recently won the Cullman County Golf Tournament for the 10th year in a row!

Congratulations to the West Point Warriors for winning the Cullman County Baseball Tournament for the third year in a row! Congrats as well to the Fairview Aggies, the runner up this year. We take pride in our student athletes!

Update: Buses are clear to begin rolling. The storm threat has passed. Thank you for your understanding as we continue to put your student's safety first.

Update: We expect all buses to be rolling by 3:30pm. We will update once Dr. Barnette gives the all clear. Students are safe - this is just a precaution.

IMPORTANT WEATHER INFORMATION: Due to a Severe Thunderstorm Warning right now, ALL Cullman County school buses will hold at campus until the threat passes.